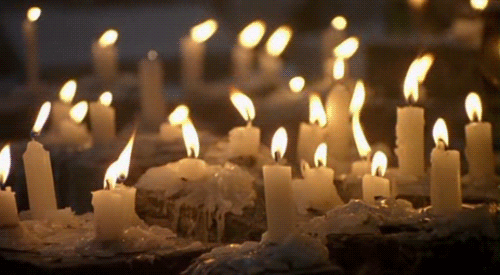 If each one of us has the power to change the world,
then when one person is lost the world changes.
They pierce us with their anger,
And we grow stronger.
We bleed the souls of loved ones,
Yet we are whole.
The lives which have passed,
Live on through our hearts.
Their song,
Their smiles,
Their meaning,
Their voices,
Living on through love.
While dark hearts lift their swords,
Politicians lift agendas,
Never realizing the truth,
Not realizing reality,
Without love there is hatred,
Without faith there is no love,
Without God there is no faith,
Hope is stripped away.
I will light my candle for love,
Hold it high for the souls of the fallen,
Hold it true for the hearts of the families,
For each life is like a star,
To bring forth a universe of stars,
And when one is taken from the Earth,
So is a universe of descendants.
Let us hold onto each other,
Living for life,
Living for love,
Living for God,
That we may remember our loved ones,
By losing no more.